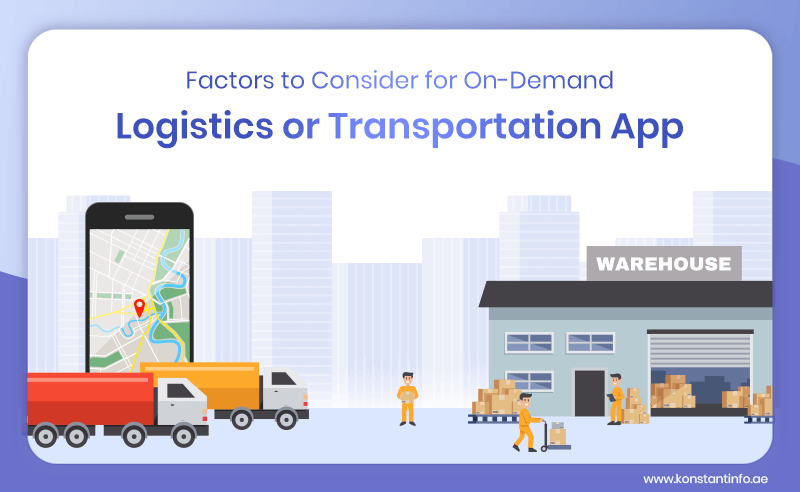 Retail, finance, IT, etc., are a strange mixture of innovation and conservatism. New companies that have emerged have dominated by a focus on simplification, using the best direct marketing techniques in all channels like direct mail, customer call centers, social media and likewise.
At the other extreme are the outlet or retail stores whose good investment performance until the stock market boom ended allowed them to persist with deeply inefficient, paper-bound practices and complex distribution systems, in some countries underpinned by complex, low-quality and ever-changing regulatory that never allowed these companies to focus on efficiency.
This is actually the case with the supply chain, where retailers follow merchandising principles and stock shelves and displays. This practice was exclusively followed by stores' employees, but then many retailers evolved the idea and require this to be done by manufacturers, vendors, wholesalers to ensure some savings. These days retail merchandising is no more about products and presentations. Chief merchants are focused on creating remarkable experiences for customers with increasingly high expectations.
With changes to this scenario, extreme cost and regulatory pressures have now forced these companies to consider radical approaches to management. This includes the evolution of on-demand service solutions which allows them to outsource much of their activity to suppliers specializing in the provision of the relevant services. Examples of some prominent service-industries that drive the on-demand economy:
Airbnb (online rental service)
Deliveroo (online food Delivery Company)
Doordash (Online food delivery)
Careem (a transportation network company)
Postmates (delivers goods locally)
ClassPass (a fitness company)
Drizzly (an alcohol delivery service)
GoPuff (A convenience store delivery service)
Grubhub (online food delivery)
Lyft (a transportation network company)
TaskRabbit (an on-demand freelance site) and many more.
On-demand solutions have stretched across almost all industry domains. With gradual emergence and growth of e-commerce, the freight industry has surged in demand. This, coupled with inefficient trucking, have made stores often suffer with issues in the delivery process. So repositioning empty containers accounts to around 15-20% of operational costs and this percentage grows as longer the freight waits to be filled. This got us looking for the next Uber for Logistics app or an on-demand solution for delivery platform.    
Must-Have Features in Driver App
None of the apps comes without challenges. In fact, it is this purpose that initiates the need to create an app. Carrier or logistics apps are usually associated with a lack of real-time tracking. There are persistent issues with automatically sending requests to couriers and lack of complete information about the orders.
Making use of advanced technologies can simplify such issues, ease out the driver's job role and save a substantial amount of cost on driver's app promotion. Basic functionality required to propagate a driver's app successfully should include:
Onboarding Drivers Easily: It is very important to check the driver's background and automate the document submission process.
Searching Orders with Filter Preferences: There must be an option to confirm the orders after checking the current location, proximity to delivery location and availability of a driver. This must also include vehicle capabilities and acceptable load etc.
Option to Bid: Drivers must be allowed to compete for payments in case fixed delivery rates are not acceptable. This might include options on first come first serve basis.
Load Pick-Up and Drop-Off Confirmation: This ensures taking images of cargo before pickup and after delivery to ensure safety.
Reviews and Rating: As an essential part after successful delivery of the order. It even makes clients feel heard and calls for subsequent orders.
Notifications in Real Time: Courier delivery agents receive notifications from the app in real-time.
Chat in Real Time: This feature allows users of the app (delivery agents and recipients (users)) to communicate, share pictures and videos in real-time.
Delivery Proof: It is by far the most essential feature that improves overall delivery experience, shows delivery progress, and helps in checking the store records for further analytics.
Reasoning: Developing a Carrier App for On-Demand Delivery Services Platform
Overall, the app must be simple in appearance, interactive, easy to use and must not take too much time to load. It must also allow verifying receipts by signing (digitally) for shipments right on the driver's mobile device. It must also provide details about delivery history (with all timestamps), payment status, weekly and daily earnings, and options to update bank account information. This can be integrated with management tools (optional) like accounting, payroll, payments, and time tracking, etc. This can alternately allow the drivers to track their fuel expenses and mileage etc. Integration of Google Maps, tracking via GPS (online and offline) is a prerequisite for any delivery partner. Making it compliant with FMCSA-approved ELD capabilities will help the owners prevent the cost of proprietary e-logging hardware.
Additionally, the app in iOS version can make use of Core Location Framework and in Android Version can make use of Google's Location API's or Google Map Android API's to calculate routes and shortest distance. GDPR compliance might be required to collect data from third-party apps to provide step by step GPS powered directions to those stations. Moreover, car crash detection feature is automatically added in all automotive apps, as it helps users get in touch with repair and insurance specialists.  
Marketers (especially) retailers need to ensure that in order to innovate a service, they must look for deeply held conventions and challenge them; they must look for changes in the world and understand the revolutionary potential of the change; they must empathize with customers and anticipate their needs
Creating a mobile app for on-demand delivery service (on Android and iOS platform), must not be a hassle for innovative companies who continuously search for new and different ways to create and deliver value, if all the features discussed above are included. A correct match of tools and techniques, based upon customized requirements can go a long way in creating a sustainable transportation app for Android or iOS.
YOU MAY ALSO LIKE
Extending Web Development Trends in 2020

Swift vs. Objective-C: Which Language is Preferable for iOS Apps
About Author
Dedicated to keep you updated in the rapidly evolving domain of technologies, entrepreneurship, and their collective impact on the local business ecosystem with our empowering organizational ideas, board announcements, key information and insightful resources that are valuable to you as an aspiring business and an avid audience.
Let's create something together!
Submit your details below and we will get in touch soon.