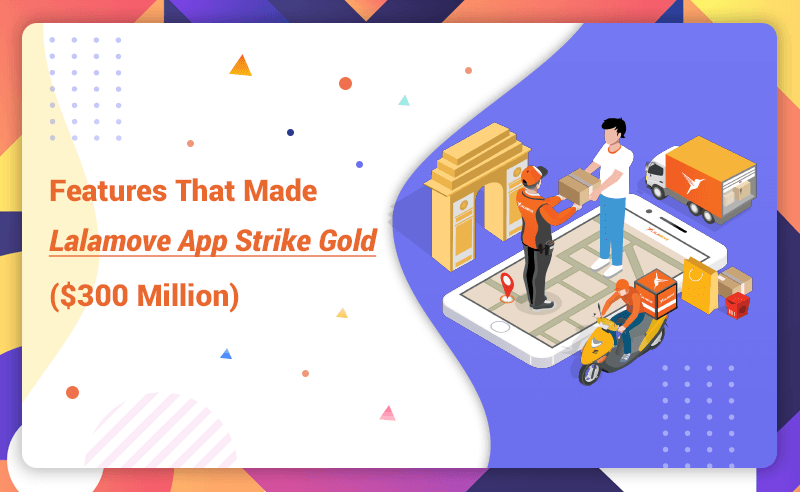 Cost to own a car in Singapore might go beyond the purchase price, stacking it as a luxurious liability. While many of the residents might use it occasionally, until the end of 10 years, till it is finally the time to scrap it off.
There are many famous apps that have been into delivery business for various reasons and verticals since quite long like: driving for Grab, advertising with Adogo, and best food delivery apps like Foodpanda, Carriage, Talabat etc.
Lalamove is an incentive program that can easily be adopted by people who wish to earn some pocket money in their free time. All they need is a personal vehicle. If they complete 5 orders a day, they earn $200 bonus every month. Commission is free for first activation. First 10 orders are free of commission, which implies the user can take home 100% of the order price without any fees. They have a chance to earn minimum $10 per order. Maximize earnings with minimum $10/order. They have best delivery bag which is made up of Styrofoam containers with cooling gel packs, are extremely secure, shoulder straps, extra buckles to fix it to bike box. It comes with hook straps that acts as a great support while driving.
Hong Kong Based On-Demand Delivery App - Lalamove Features
Apps like Lalamove deliver anything in 55 minutes, 24x7!
Amongst the vast variety of vehicles that are available, users can book a van, truck or motorcycle and rely on affordable delivery platform for courier services, bulky deliveries, food deliveries and more.
Lalamove also offers free pick up and same day delivery.
Lalamove is fast, secure, highly professional and flexible, on-demand. It is especially suited in case users need to get their goods delivered, but are short on time, vehicle and budget.
They accept ewallet, eSignatures, real-time package tracking, online payments, vehicle fleet variety (motorcycles, cars, vans, Lorries etc.) and additional services like cash on delivery, house moving assistance & more.
Common deliverables include: food, furniture, pets, bulky items, parcels, construction materials and oversized goods etc.
Lalamov is being used by over millions of users across Southeast Asia (Hong Kong (HK), Taiwan (TW), Singapore (SG) Thailand (TH), Philippines (PH), Vietnam (VN) and China (CN)).
Users get to access from over 2 million professional drivers in the region, whether they need to hire a bike, van, lorry or car.
Our route optimization in conjunction with our multi-stop feature has helped many businesses save costs and time!
Simple Steps to Place a Lalamove Order
Select the route
Select the service options, get a vehicle that matches your needs in minutes through the app or website
Enter the promo-code, confirm all the details
Complete the payment and driver is aligned with you!
Lalamov Gets the Unicorn Status
Package delivery apps like Uber and Lalamove features thousands, lakhs and now millions of young men with scooters and smartphones, guided by the algorithms of Singapore's online food delivery services, sporting orange t-shirt or jacket, carrying orange bags, and have recently received a cash injection of $3 million thus gaining unicorn status, making it seek expansion across Asian subcontinent. Food delivery is one of the fastest growing segment of a national ecommerce market that has attracted billions of dollars from foreign investors in recent years.
Winning Features to Make Your App Fetch Funding From Foreign Investors
Pick-Ups: The on-demand delivery app must schedule the pick-up of packages.
Surveillance: The delivery vehicle must be under GPS tracking and CCTV surveillance all the time.
Payment Gateway: The payment gateway integration must be accompanied with multiple payment options like Amazon Pay, e-Wallets, credit/debit cards, Net banking and cash on delivery etc.
Real Time Updates: The application must provide real-time updates and notifications to keep users informed about their orders, requests and schedules. Push notifications are extremely important in this case.
The Adjudication for the Best Delivery App
Mobile App Development Company UAE have created on-demand apps like Lalamove that delver basically anything from food and beverages to logistics, to furniture to documents etc. It is an efficient and economic last mile delivery service that has stirred logistics completely. Other than sub-hour deliveries and instantaneous matching Lalamove provides multi-stop and scheduled deliveries so it's possible to plan out the entire route and time required in deliveries. Moreover, real time tracking via GPS and promise to deliver within an hour gives it required speed and flexibility, implementation of Pabli service, acting as a competitive advantage by satisfying the demands of consumers. We create on-demand apps that help businesses focus on sustainable growth, poised to leapfrog straight to big online business verticals like large-scale grocery delivery and food delivery, bypassing a big network of bricks-and-mortar restaurants — much as it jumped into mobile telephony before the vast majority of households had installed a landline.
YOU MAY ALSO LIKE
Extending Web Development Trends in 2020

Swift vs. Objective-C: Which Language is Preferable for iOS Apps
About Author
Dedicated to keep you updated in the rapidly evolving domain of technologies, entrepreneurship, and their collective impact on the local business ecosystem with our empowering organizational ideas, board announcements, key information and insightful resources that are valuable to you as an aspiring business and an avid audience.
Let's create something together!
Submit your details below and we will get in touch soon.